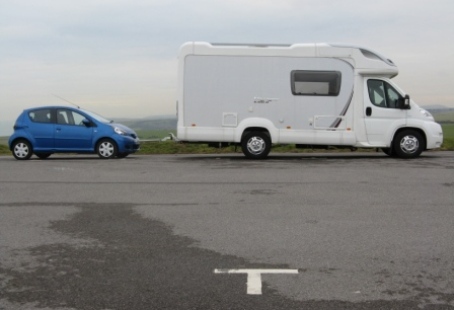 Owning a motorhome already gives you an unprecedented degree of flexibility. Not only can you drive wherever you want on a camping holiday without the hassle of needing to set up camp, but in certain parts of the UK you can even use stopping points that aren't actually campsites.
Motorhomes essentially bring about all of the benefits of a camping holiday, but also allow you to bring some of the comforts of home with you, so there is little wonder why they are so popular. However, one advantage that many people forget is that a motorhome allows you to make use of a system incorporating a tow A Frame, and this enables you to bring your car with you as well.
Many people might scoff at this school of thought. After all, you're already bringing a motorhome with you to ensure flexibility of movement, and the whole idea is that you can use it to drive to wherever you want to go. Right? Well, almost right. A motorhome gives you the flexibility to move your 'camp site' wherever you might want to go, and that's a fact that is beyond dispute. However, few people would argue that such a bulky vehicle was as easy to drive as a car – it needs to be big enough for you to live in after all – and so taking a car with you definitely has benefits.
When you drive your motorhome to your campsite, you might often want to leave it there so you don't lose your carefully picked spot, and if you're towing a smaller vehicle then you can simply park up and jump in your car to carry on with the day's exploits. Also, if you're exploring some gloriously picturesque locations then the chances are that the roads won't be excessively wide, and as such winding your way around these routes in a car will be far less trying than driving a motorhome around hairpin bends.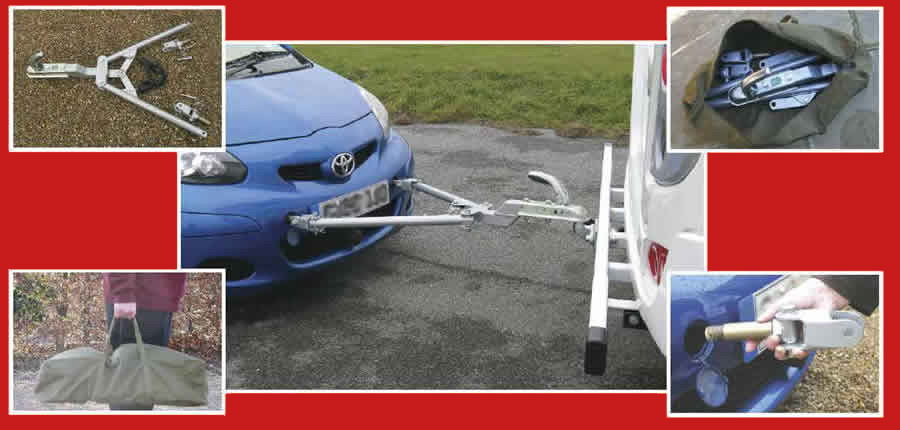 Really, one of the only drawbacks to towing something is the awkward driving style that it can result in, but that's not the case with our A Frame systems at Unibrake, as these are the only European innovations that allow the motorhome and car to work together in total unison. With a variety of unique features to make your towing experience both safe and pleasurable, our A Frames are also small enough to closet in your car boot and take minutes to connect, so they're the height of convenience.
If you'd like any more information about our products, please contact us now by calling 01435 830188 or emailing info@unibrake.co.uk. We'll only be too pleased to help.